Article overview
What is a fuel policy?
It might sound like quite a strange term - fuel policy - but it's certainly important to think about it when renting a car. This is because car hire companies have various schemes for the petrol or diesel that you fill your car with, and not every scheme will offer you the best deal. That's why we have summarised the options and the associated advantages and disadvantages below.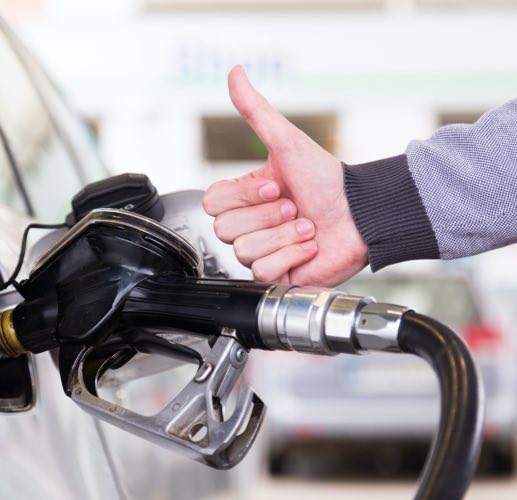 Most economical fuel policy
Pick up full, return full
With the full = full principle, you pick up the car with a full tank, and return it at the end of the rental period in the same condition. Before driving off, check that the tank is indeed completely full. What happens if you return the car without completely filling the tank? Then the tank will be filled by the rental company. They will often charge a considerable service fee for this.
You can find a cheap petrol station yourself

You retain control of the price

Most economical fuel policy

You must refuel just before returning the car
Fewer economical options
Pick up full, return empty
You don't need to refuel before returning the car

Rental companies often charge high fuel costs

You often pay a service fee for the full tank

It's hard to estimate how quickly the tank will empty

You never return the car with a completely empty tank
Pick up empty, return empty
You can find a cheap petrol station yourself

You don't need to refuel before returning the car

You must refuel immediately

It's hard to estimate how quickly the tank will empty

You never return the car with a completely empty tank
Returning the car with the same fuel level
You can find a cheap petrol station yourself

Disagreement can always arise about how full the tank was

It's difficult to fill the tank to exactly the same level

High costs are often charged for "topping up" the tank